Ginseng: Skincare for Men
| Rhys Milsom
Ginseng:
Skincare for Men
---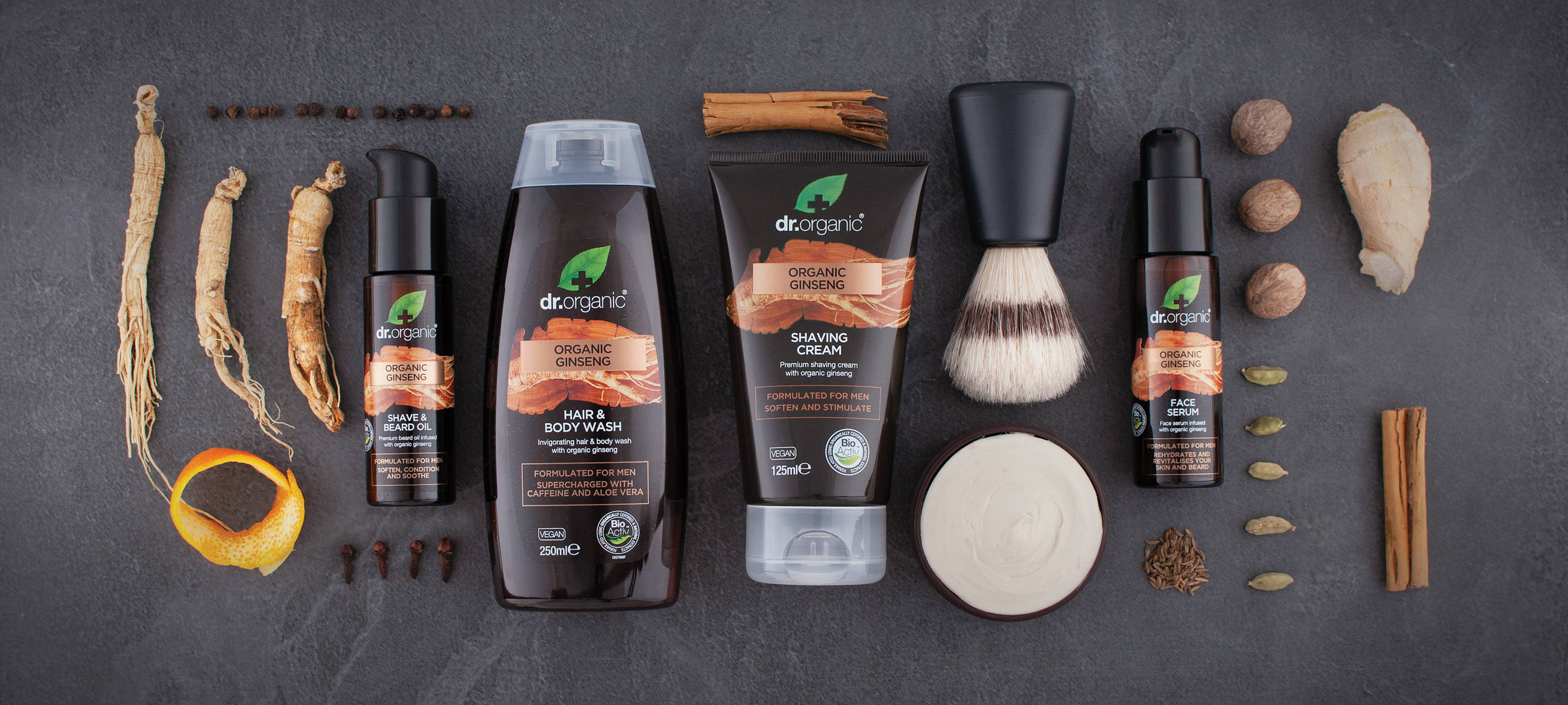 More and more men are seeing the benefits of taking the time to look after their skin, and to establish a skincare routine which works for their needs and lifestyles. The rise of skincare products for men has, maybe, been well overdue as men – as much as women - have realised that skincare can provide benefits and that it can feel good to take the time to look after their skin for the duration, not just for now.
According to a Mintel study in 2018, the use of facial skincare jumped to as much as 84% between men aged 18-44 and the sales of men's skincare products jumped 11%. While these are certainly promising signs for the future of men's skin and men's skincare products, it has also made for even more significant competition in the industry with competitors releasing products designed to catch the trend and become a staple in the bathroom and shopping basket.
Some of these products, though, may sound and look like useful additions to the bathroom cabinet, and to a skincare routine, but they may not be as beneficial as first thought. Some products may contain harmful chemicals, toxic ingredients and damaging components.
Our men's products do not contain any negative ingredients but contain at least 70% organic ingredients and are free from parabens, SLS and mineral oil.
We thought carefully about the main ingredient we would end up using: ginseng. This range has been designed for men and designed to endure – just like ginseng has lasted through the centuries.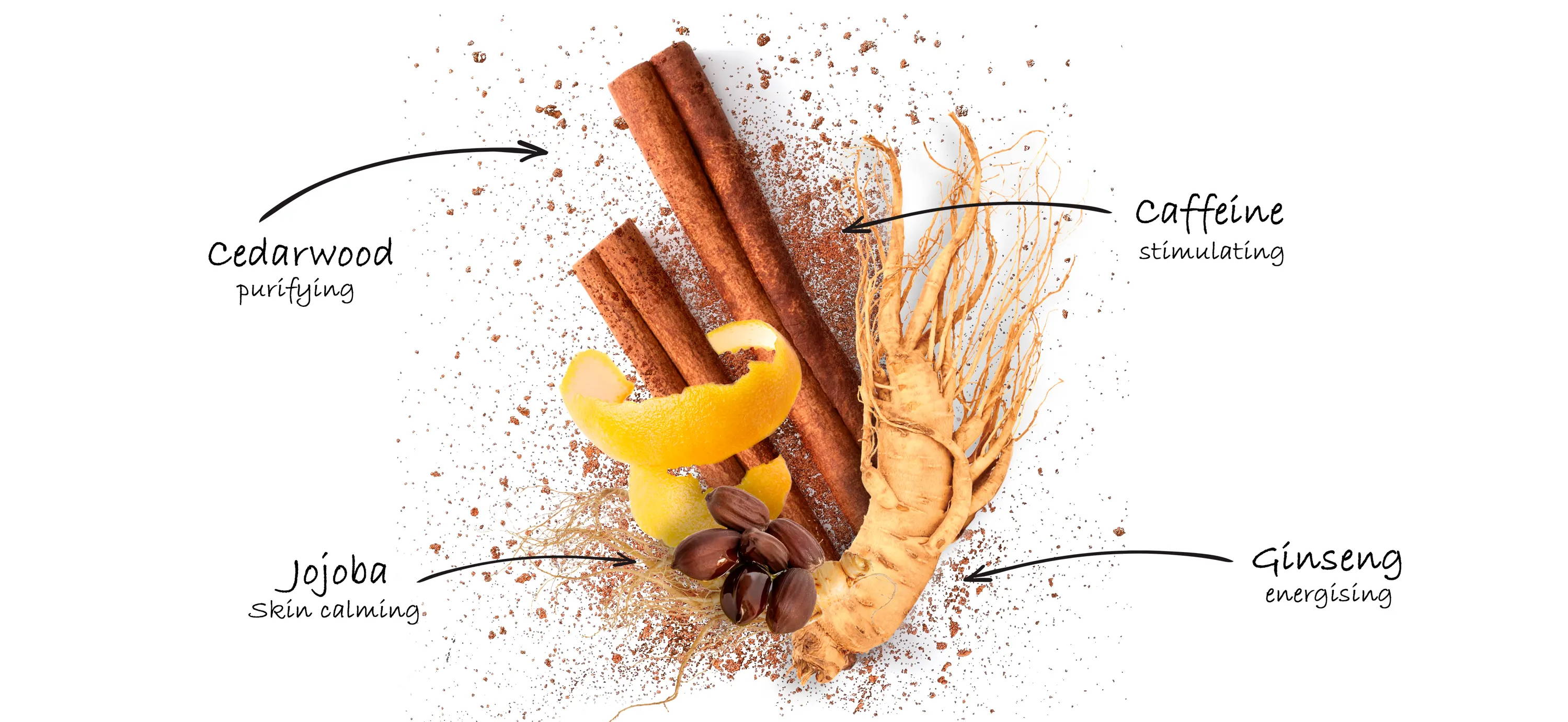 Used throughout Asia for thousands of years, ginseng has evolved from being used as a medication – what it was first considered to be – to an extract that can benefit skin, hair and beards. We have taken this centuries-old ingredient and brought it to the present-day with our Organic Ginseng range.
We believe that every part of every body deserves to feel and look as best as it can. With our ginseng range, your skin, hair and beard can feel invigorated and refreshed, helping you prepare for the day ahead or helping you to relax when you need it. Prepare your skin and hair. Refresh the body. Energise.
Ginseng contains several compounds which can reinvigorate, condition and revitalise skin, hair and beards. It is an ingredient which has been used for centuries for its unique benefits - testament to its popularity and ability when used in skincare.
Our ginseng range, formulated for men, contains products designed for everyday use and to help you revitalise and cleanse. Treat your skin and hair with our Organic Ginseng Shaving Cream, Organic Ginseng Hair & Body Wash, Organic Ginseng Face Serum, Organic Ginseng Shave & Beard Oil and Organic Ginseng Hair Style Putty.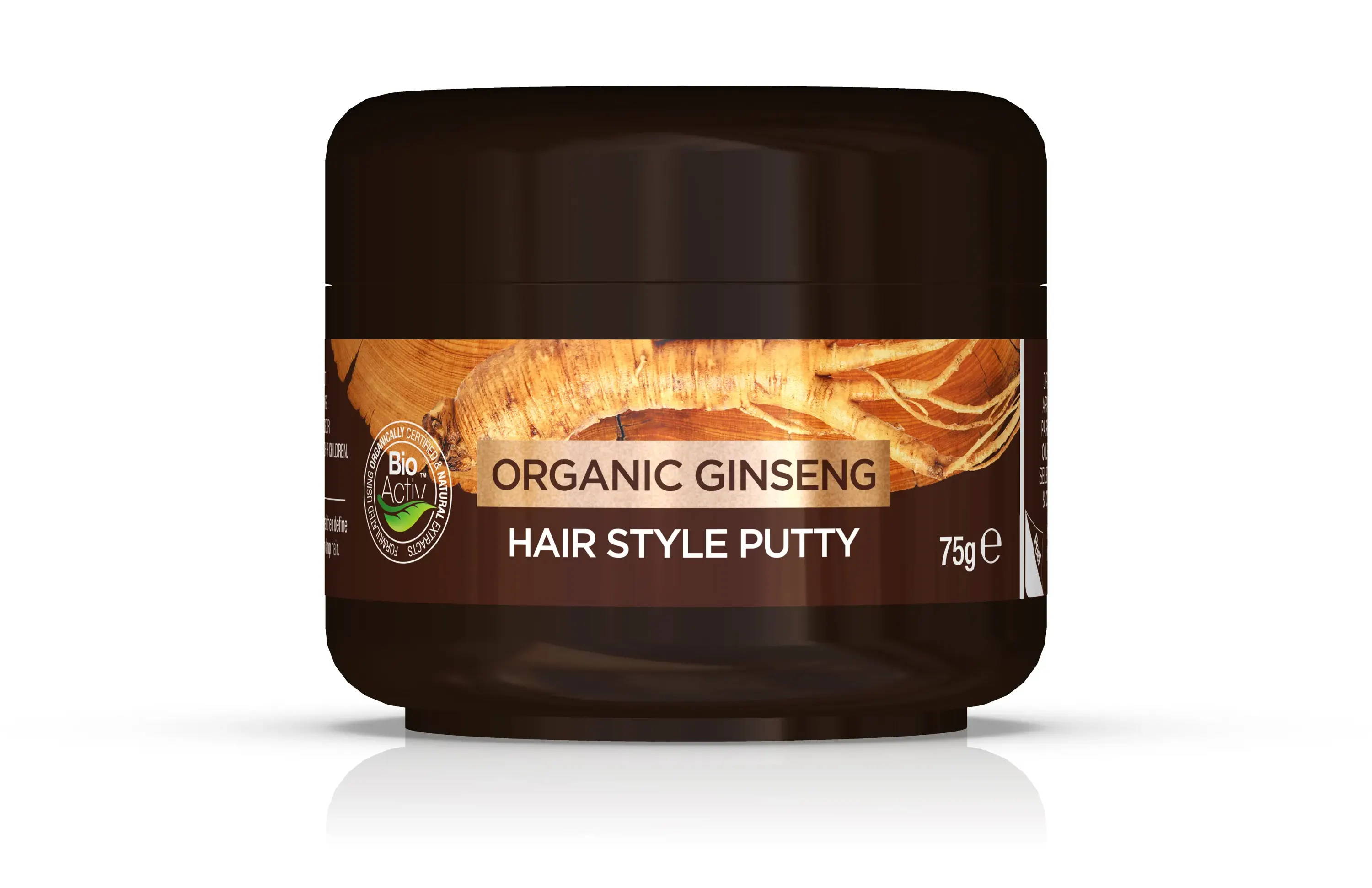 ---

---
Psst – want to stalk us on Facebook and Instagram? Follow us below to be the first to know about our latest news and info!